Date : 19 July 2018, (Thurs)
Time : 0900hrs – 1700hrs
Venue : SMU School of Economics And Social Sciences
              Level 2 Seminar Room 2.6
              90 Stamford Road
              Singapore 1789031
Synopsis
The objective of this workshop is to examine the key concepts, protocols and the policies involved in establishing and maintaining security for a network, and building an understanding and familiarity with their operation. Device and network infrastructure security is examined with a focus on different layers to establish a robust, stable and secure network and protect the data and processes that occur in the network.
The workshop also looks at the nature and structure of network attacks and the motivation that drives such on-line malicious activity.
The course further examines the actions and processes that can be used to identify, mitigate and respond to such attacks.
Target audience
Engineers, Network Managers and Operators, Security policy makers who are interested in network security and gaining an understanding of the threats they face and how to mitigate such threats.
Prerequisites
It is assumed that participants have a basic understanding of network operations and Internet technologies.
Course outline
Network Security Fundamentals
Security on Different Layers and Attack Mitigation
Cryptography and PKI
Device and Infrastructure Security
Operational Security and Policies
Virtual Private Networks and IPSec
DNSSEC
Route Filtering
Other requirements
Participants are advised to bring their own laptop computers with high-speed Wi-Fi (802.11a/g/n/ac) and administrative access to system. It is also recommended that laptops have Intel i5 or i7 processor, >=8GB of RAM and 30GB of free hard disk space.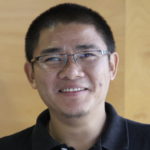 Tashi Phuntsho – Senior Network Analyst
Tashi has experience in IP and transmission network design, operation, and maintenance having worked as a transmission engineer (since 2003) and IP core network engineer (since 2005) for more than a decade. He has been involved in capacity development in the APNIC community by providing technical assistance and training in number of technical areas such as Routing & Switching, Network Architecture, IXP design and deployment, Network Security, IPv6 deployment, DNSSEC, and so on.
Tashi completed his undergraduate studies in Electrical and Electronics engineering from India, complemented by research studies in next generation networks from Japan and postgraduate studies in Network Systems from Australia.
Areas of Interest:
BGP, IS-IS/OSPF, IPv6, Securing Internet Routing (RPSL, RPKI, BGPsec), Network Security, DNS/DNSSEC, DWDM, SDH/SONET, SDN, Blockchain.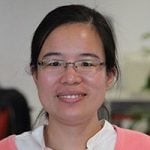 Bei(Jessica) Wei – Network Analyst
After graduating from China's Huazhong University of Science and Technology in 2007 with a degree in electronics engineering, Bei (whose nickname is Jessica) joined Huawei as a network training officer.
Over the next six years, she provided Huawei technical training on LAN/WAN systems, broadband access, IP core and IP mobile backhaul networks as well as working on technical training course design and the development of IP training materials. At the Huawei training center in China she provided technical training to engineers and administrators from more than 15 nations including Vietnam, Papua New Guinea, Thailand, Pakistan and Bangladesh.
She has also travelled to Bangladesh, Venezuela, Colombia, Egypt, Malaysia, Australia, Thailand, Indonesia and Singapore to provide training.