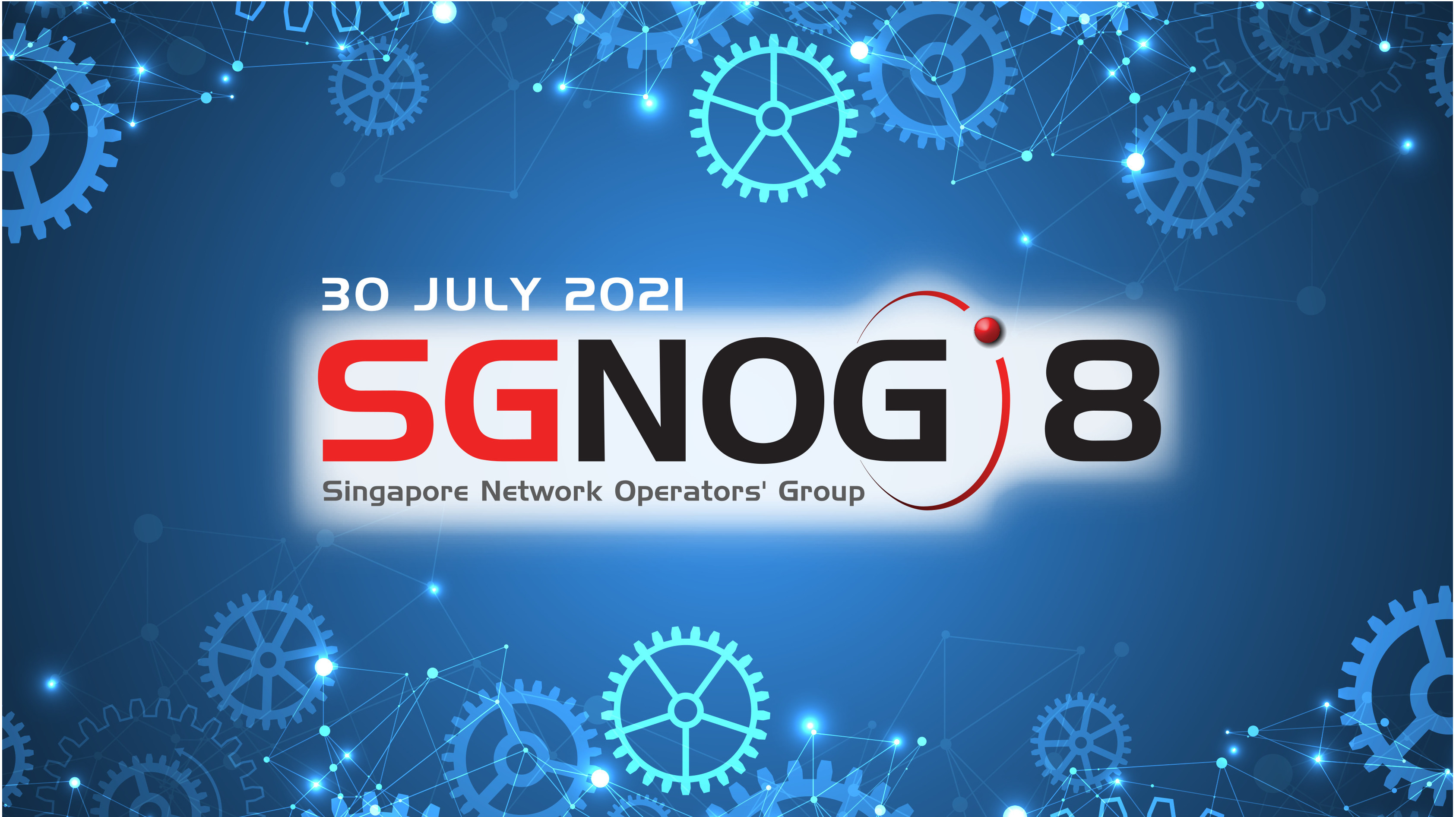 The Singapore Network Operators Group is pleased to announce that SGNOG 8 will be held on 30th Jul 2021.
Due to the on-going COVID-19 pandemic around the globe, the SGNOG 8 will be an online event.
Look forward to a conference with fellow industry peers sharing their experience with network technologies, Internet security, best practices, etc.
Registration for the event is free of charge. We highly recommend you register well in advance of the event start date. Registrants will receive event updates and regular notifications on how to log in to the sessions.
Please contact oc@sgnog.net if you have any enquiries.
We look forward to meeting you at SGNOG 8!